Dan and I took a little time today to go to the zoo (AGAIN, for me). We have season passes, so it doesn't cost anything for us to stop by for a visit, and I tend to do it a lot; Dan, not so often.
Today I camped, with my camera, near the giraffes and the elephants. Aren't giraffes beautiful animals? I love their eyes.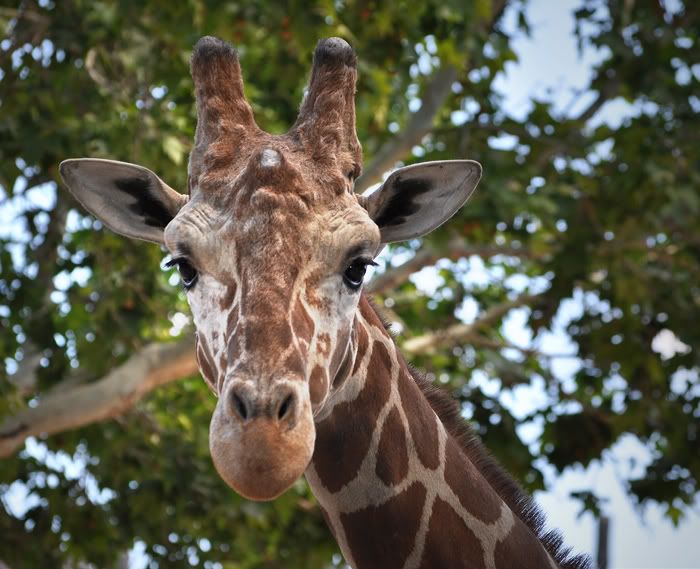 The giraffe in the background of this photo, below, is the baby, born in May 2009. He's getting tall, isn't he?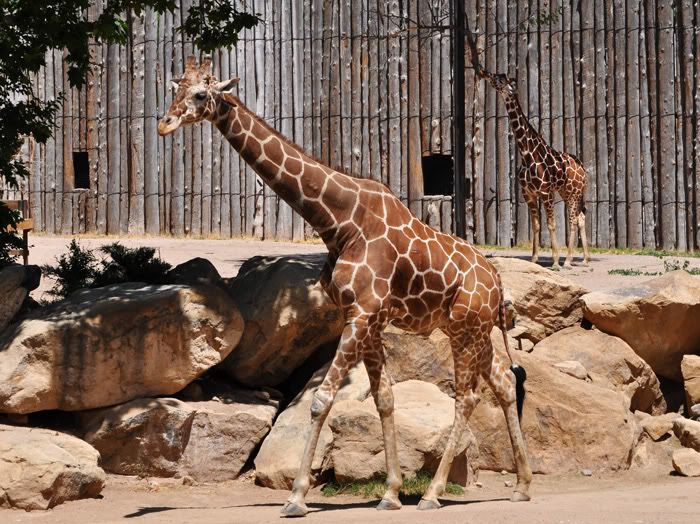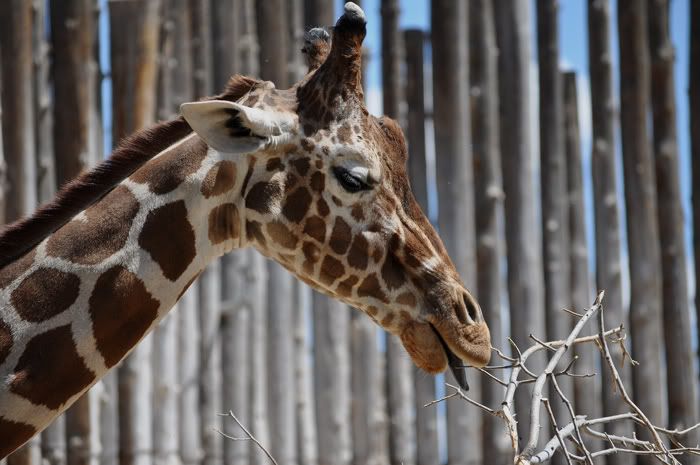 I hadn't seen Daizy, our baby elephant, since she was a
newborn
. She's going on two years old now. In the first two pictures, you can see Rozie, Daizy's mother on the right. I'm not positive, but I think that the elephant on the left is Albert, Daizy's father. Don't you see a family resemblance? :-)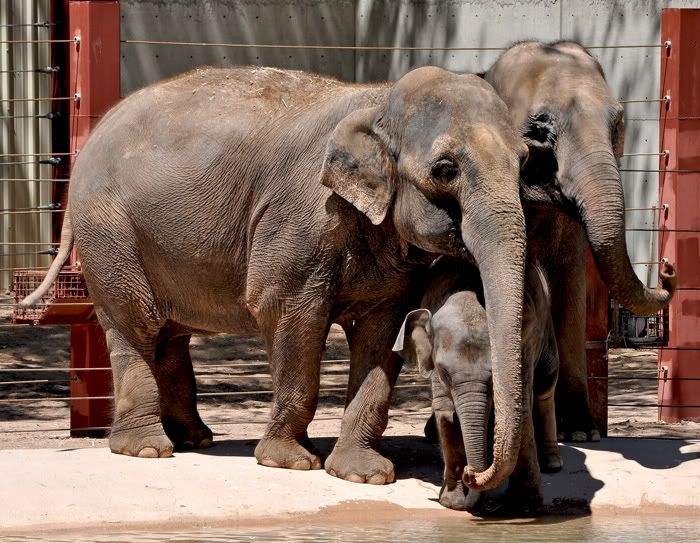 When I first arrived, they were playing in the water.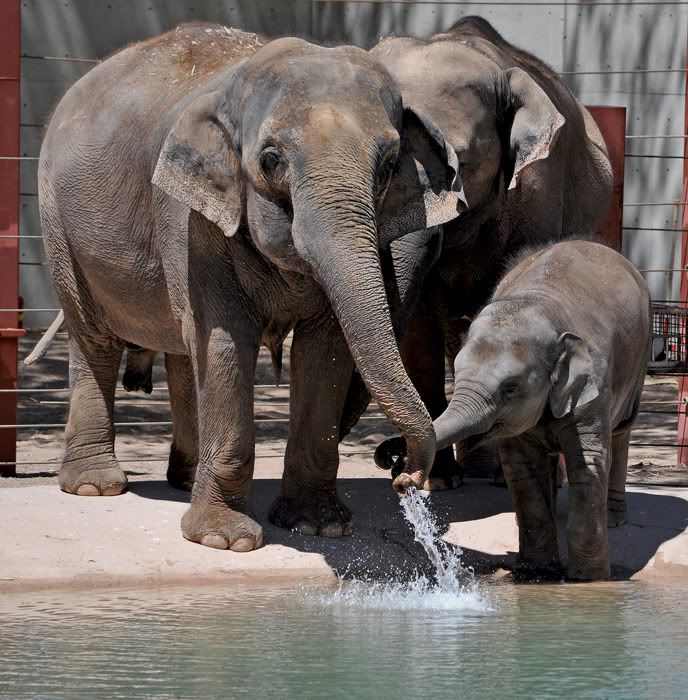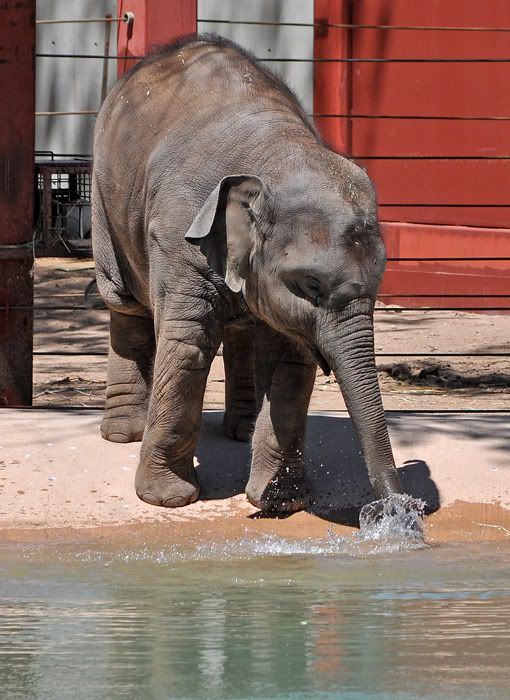 After the water play, a little dirt bath seemed in order, apparently!