This morning, before we left for the Trinity Site (see post below), I stepped outside of our apartment door to see if the balloons were lifting off as scheduled. They were!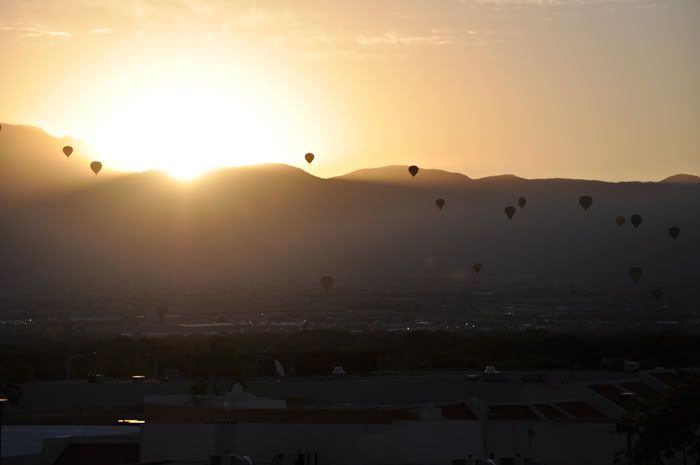 A few minutes later:
They were still launching when we got into the car for our outing. We had to stop at the gas station before leaving town, and while Dan filled up the tank I took this picture of the sky.
It's a GOOD day in Albuquerque when the weather cooperates for the mass ascension of the first day of Fiesta!